50,000 Pounds of Food Given to Local Families!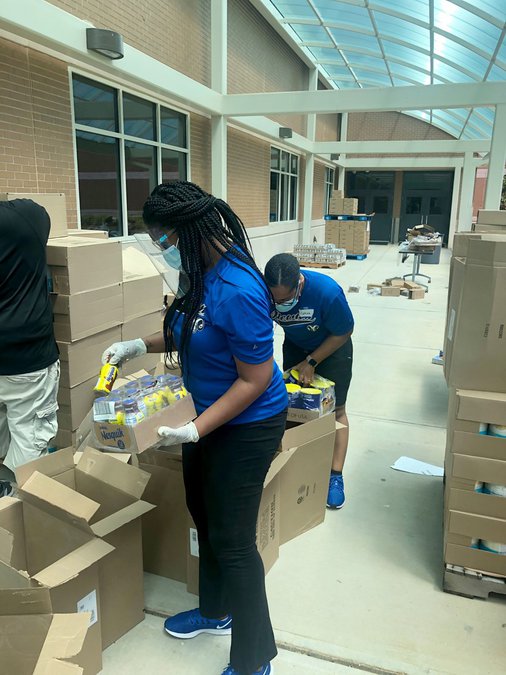 Volunteers at Newton High School ~ Photo Credit: The Covington News
On Thursday, August 13, Emmanuel Community Church, community partners, and volunteers gathered at Newton High School to give away nearly 43,000 meals to residents of Newton County and surrounding counties.

Originally, Pastor Eric Suddith believed volunteers at Newton High School would give away approximately 20,000 pounds of food to families impacted by COVID-19. Shortly before the giveaway began, that number more than doubled! According to a quote from The Covington News, Pastor Suddith confirmed that they gave away 50,000 pounds of food. "We met the needs of a lot of people," Pastor Suddith told the news reporter. "Some people stood in line for three hours … We closed down in four hours and 45 minutes, and afterwards, we still had people calling to see if we had any more food."
One of the community partners assisting in this give away was the Newton County Sheriff's Office. Sheriff Ezell Brown believed the giveaway may have been one of the largest in the county's history. Other partners included the Atlanta Community Food Bank and Sherwin Williams Corporation, who helped to transport the food to the high school.

Article Source:
Beck, Taylor. "Church, Newton community partners give away 50,000 pounds of food." The Covington News [Covington, GA], 14 August 2020.

For the complete article, visit The Covington News online via https://www.covnews.com/news/church-newton-community-partners-give-away-20000-pounds-food/.