Fall Scholarship Applications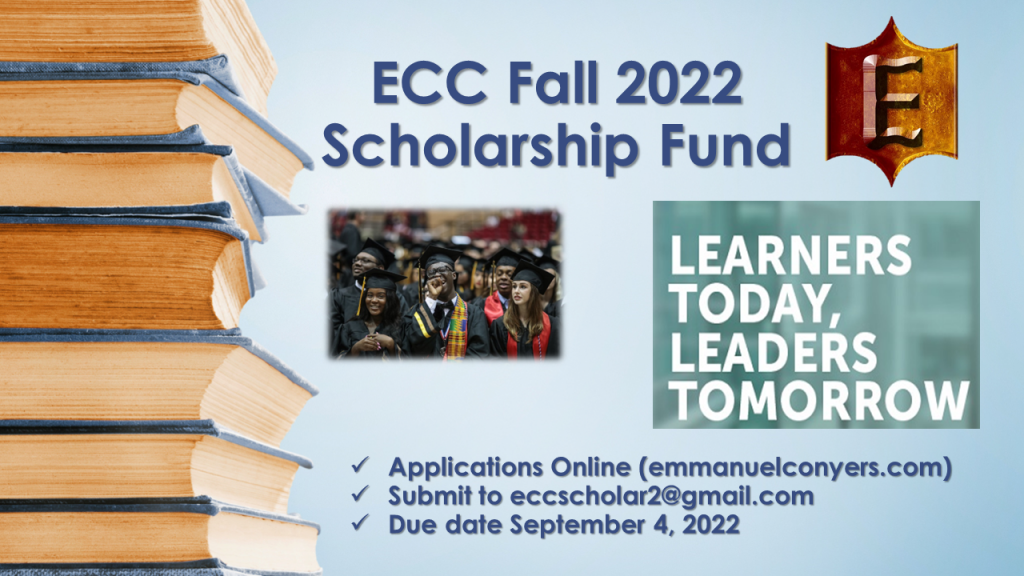 Emmanuel Community Church will award academic scholarships for the Fall and Spring semesters. The scholarship amount for each semester will be based on the availability of funds.  Click the link below for more information concerning eligibility and application instructions.
Scholarship Application Packet
The completed application packet should be properly submitted electronically via before the deadline.
SUBMISSION DEADLINE:  September 4, 2022