Awana Lessons
Calendar/Schedule of Awana Lessons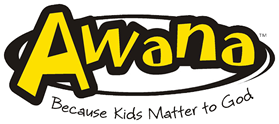 An important message from Commander K. Watson:
At this time, it is with great sadness that I have to inform you that Awana is suspended until further notice due to the Coronavirus Pandemic. I will keep you updated as I receive updates from Pastor Suddith and the pastoral staff.
Below are links to the remaining lessons for the 2019-2020 season for each group. These lessons are directly aligned to the handbooks your student(s) currently have. I strongly encourage you to take the time each week to sit down with your student(s) and have them study their assigned lesson(s) and memorize the scripture for that lesson.

Thanks for allowing the Awana Team to be a part of the spiritual growth of your student and hopefully we will resume soon. If you have any questions or concerns, please contact Commander Keitha Watson.
Awana Lesson Plans