Easter Speeches and Greetings
Record Your Easter Speeches and Family Easter Greetings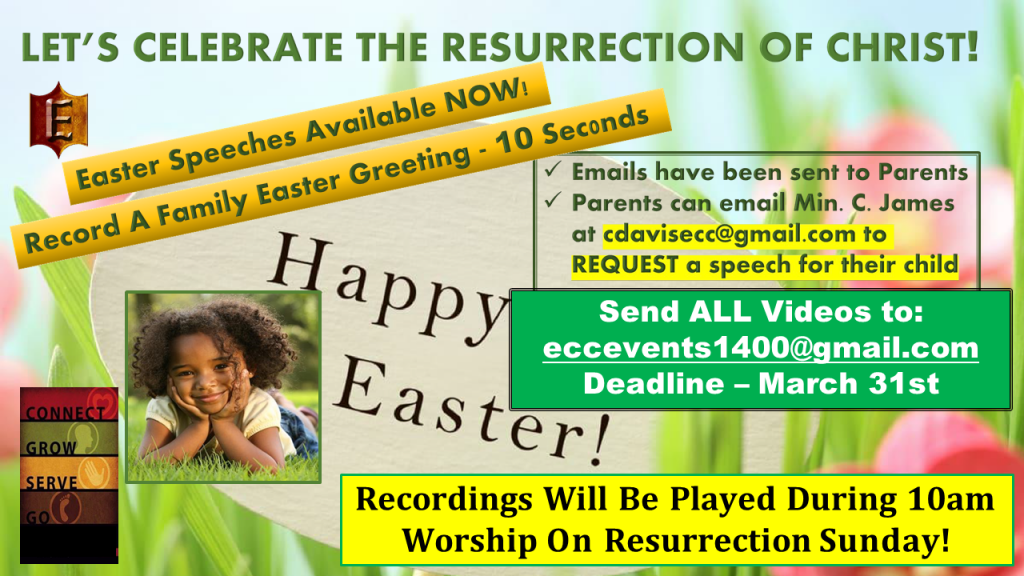 Be a part of our 2022 Resurrection Sunday celebration. Record your child's Easter Speech.
Easter speeches are being provided for the children. If you have not received one for your child, please contact Min. Carmen James @ ).  Record an individual or family Easter Greeting to your church family.  Video greetings must be 10 seconds or less.  
Recorded speeches and greetings must be submitted to  no later than midnight on March 31st.