Toys for Tots
Holiday Program
DO YOU NEED HELP WITH TOYS FOR THE CHRISTMAS HOLIDAYS?
Emmanual Community Church is excited to partner with the United Way of Greater Atlanta and Toys for Tots to help low-income families provide toys for children for the Christmas holiday. To be eligible, you must meet the following criteria:
Reside in the Clayton, DeKalb, Henry, Newton, Rockdale area
Have children 12 years of age and below
Must be able to provide proof of age for each child (Birth Certificate)
If you are interested, please send an email to with the following information:
Name
Area You Reside In
Name of each child with gender and age (i.e. John, M, 8)
Registration will be open from November 1–30, 2023, by email only.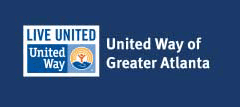 We can also help with food during any season. We do food distribution on Tuesdays from 6:30 pm – 7:30 p.m. and Saturdays from 10:00 am – 11:00 am. You can visit our food pantry site for more information.